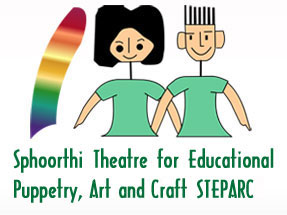 Contact Number : 040: 2740 3699
+91-9866081172 / +91-8985759361
SPHOORTHI PRAYOGSHALA
An unique program under it's social respond responsibility initiatives
Rationale:
People living in slums are undoubtedly are the product of Poverty, a dirty, unhygienic cluster of necessitousness people living in hovels with long lines of people crowding around a recluse municipal water tap, bowling babies literally left on street corners to fend for themselves and end-less cries and found voices emanating from various corners.
Very few of them are occupied in making out their daily lives, by working as construction laborers', domestic helps, rag pickers and chhotus in neighborhood and in dhabas.
Majority of slum residents struggle to earn two meals a day, very little scope and prospect of getting any, inadequate food, insufficient water, unsafe drinking water, unhygienic living conditions, absence of toilets and bathrooms, lack of medical care and most disgusting of all is the in accessibility to all forms of education.
How do we address the Issue:
In Hyderabad we have around 1400 Slum centers, among those the one of the largest ones is Singareni Colony in Saidabad, where more than 3500 of the huts-dwellers are living. Majority of them settled on the other side of the banks of the Musi River and over flowing nalas.
In order to reach the underprivileged, extend educational support and empower girls Sphoorthi-Theatre under it's Social Responsibility initiatives has envisaged to create a learning & teaching base for imparting education.
As a pilot project identified few slum localities and has adopted two Slums and established a Fun-Learning Study Center' for imparting conventional education and other essential life skills in order to enhance the quality of life of the slum dwellers.
Implementation:
Upon solicitation, many aspiring and enthusiastic college going students have volunteered to take part in implementation of this program. Sphoorthi Theatre has initially identified three Animators with teaching acumen and determined from various slum localities and are being trained and guided eminent Resource Persons for effective session conduction and coordination.
All the participating Animators are actively pursuing their College studies and intend to acquire higher education.
Inspired and motivated by the Animators of the current Pilot project more students are approaching Sphoorthi Theatre with an inclination to take part in these projects.
Sphoorthi Theatre is contemplating to expand this kind of project activities to other neighboring slum locations as well.
Appeal:
In order to support Animators 'Education' in the form of fee structire, transportation charges and centre running charges Sphoorthi Theatre appeal to the Philanthropic sponsors to support the project, the girls, and the boys for attaining Educational Empowerment.